Check Out What Our Clients Have To Say About Us And About Our Software:
If "A Picture is Worth a Thousand Words," What is a Video Worth 🙂
Adam Payne
Ninja Video Marketer
http://VideoADStraffic.com/
Gabriel Both
YouTube Marketing Expert
https://VideoTrafficInsider.com/
Clive McGonigal
Internet Marketing Expert
http://bigbuzzprojects.com/
Sorin Constantin
Top UDEMY Instructor
http://udemy.com
Richard S.
Blaster Member
Eddy P.
RockAndScroll.com
Andrei Sperneac
FitWithAndy.com
David Christopher
Blaster Group Member
Brian Jackson
Blaster Member
Sammie Kali
Blaster Member
Lee Turner
Video Marketing Blaster Member
Marius Price
Video Blaster Member
The thing is that most of our users don't want to stay in front of the camera…
So they are just posting their success stories in our Facebook group.
Check out some of the latest posts from our Facebook group: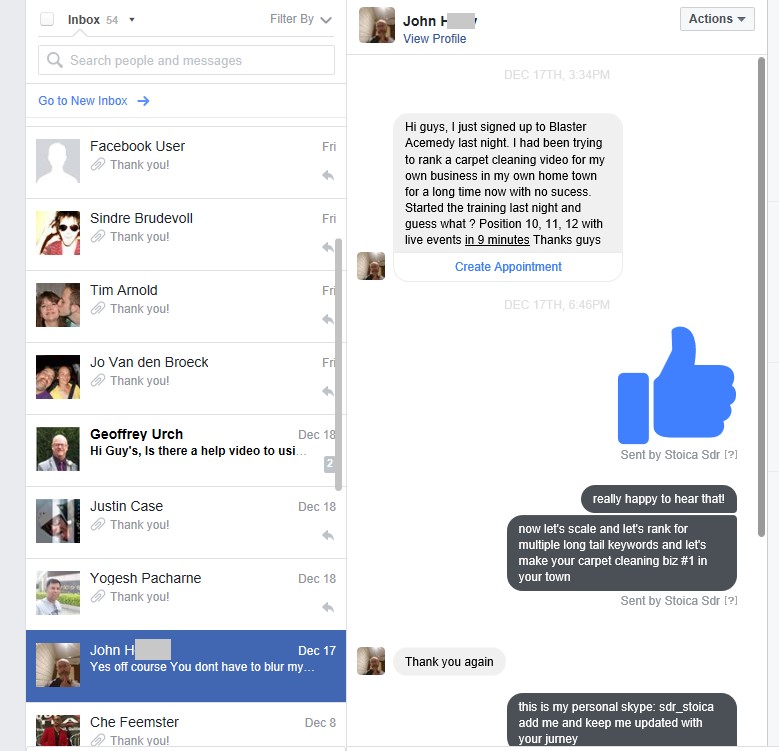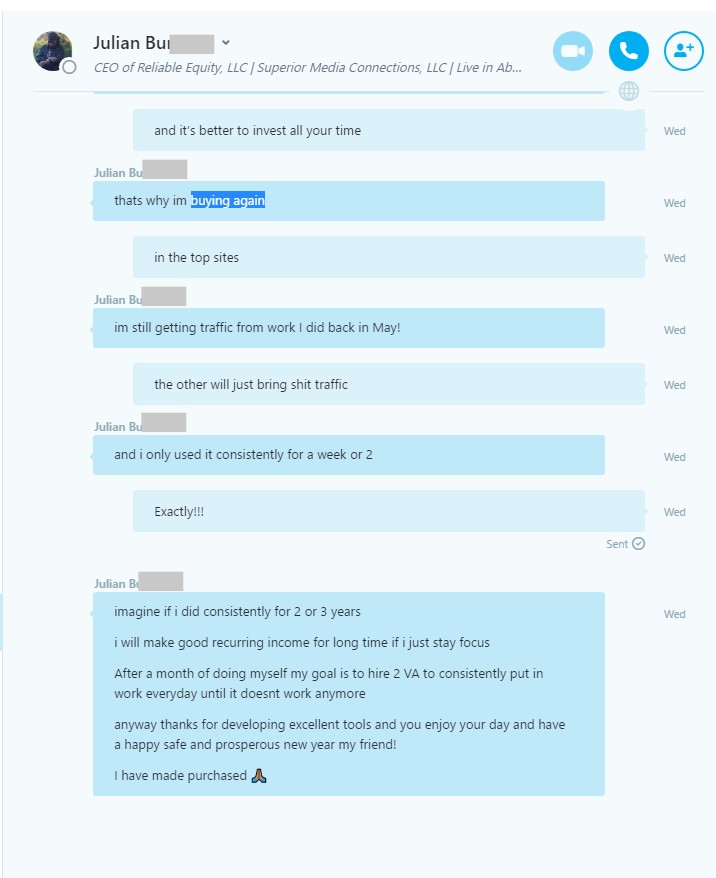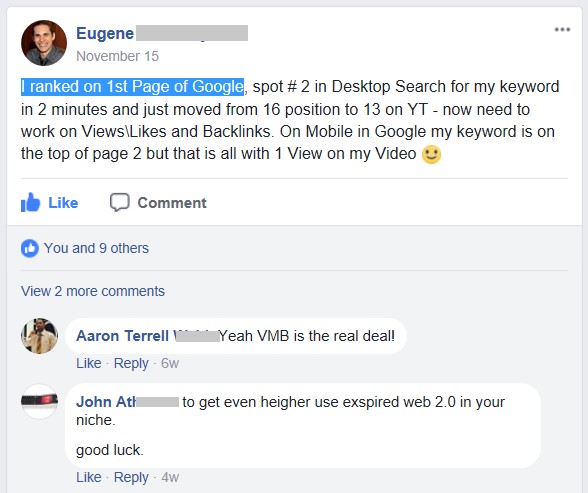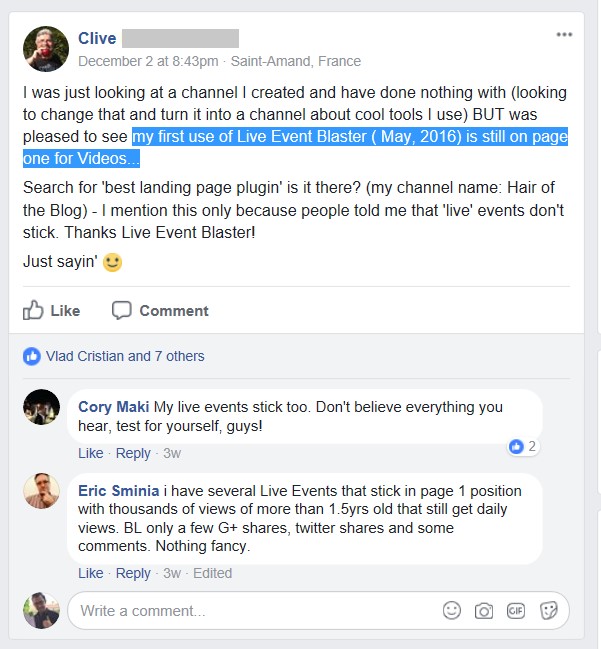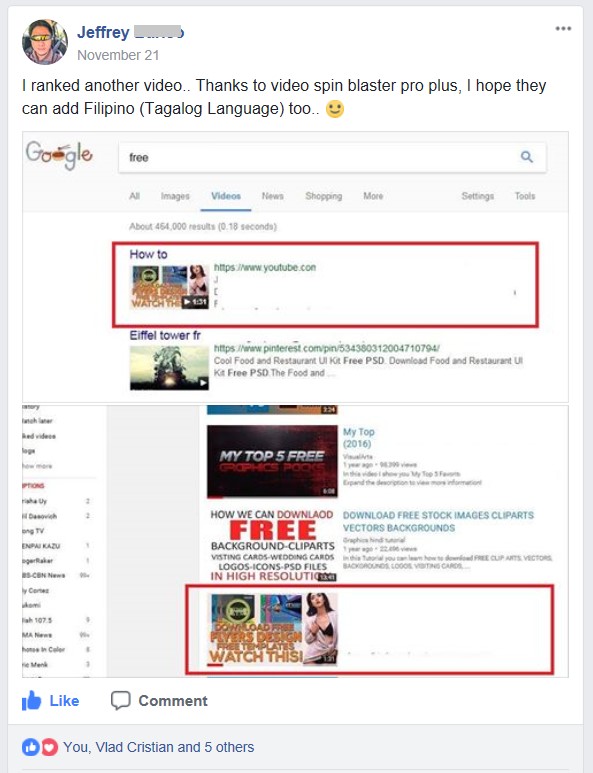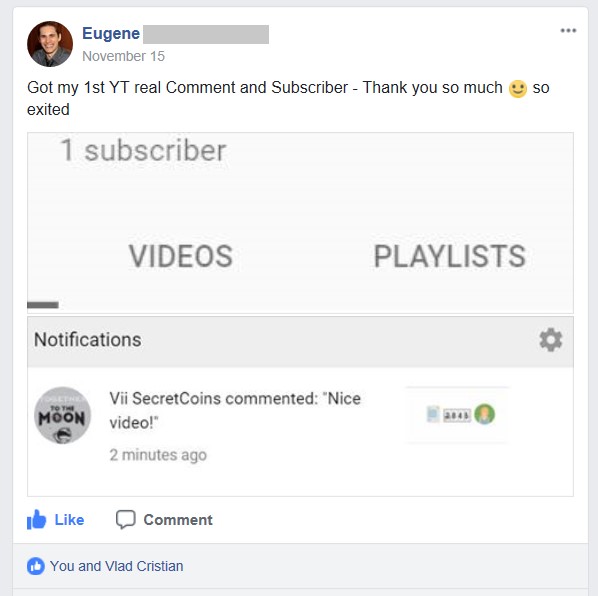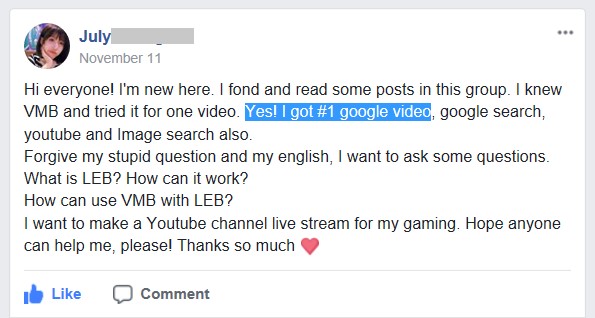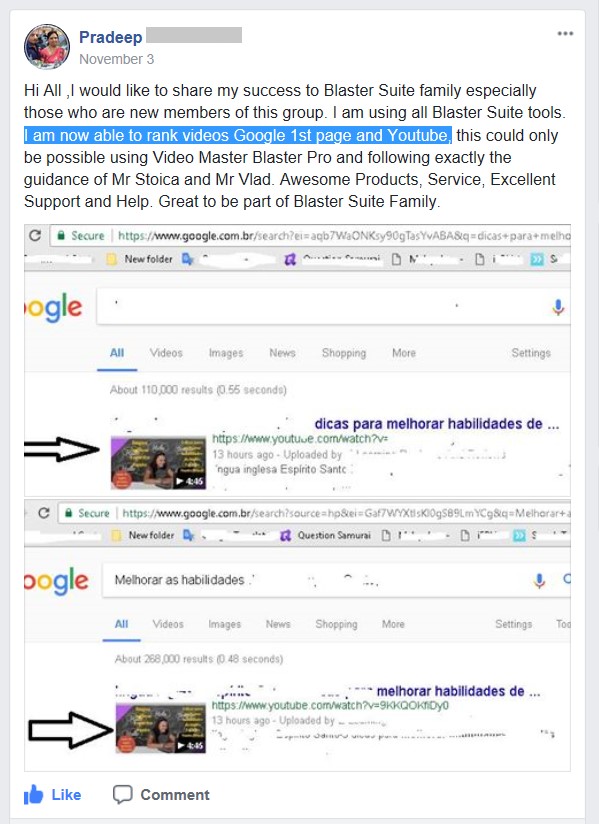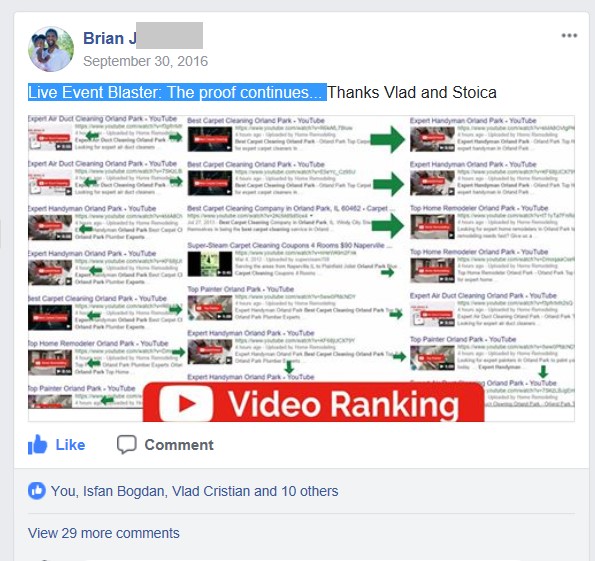 WOW! This is impressive!!
But will I be able to convert the traffic into MONEY???
Check out what other blaster members told us 🙂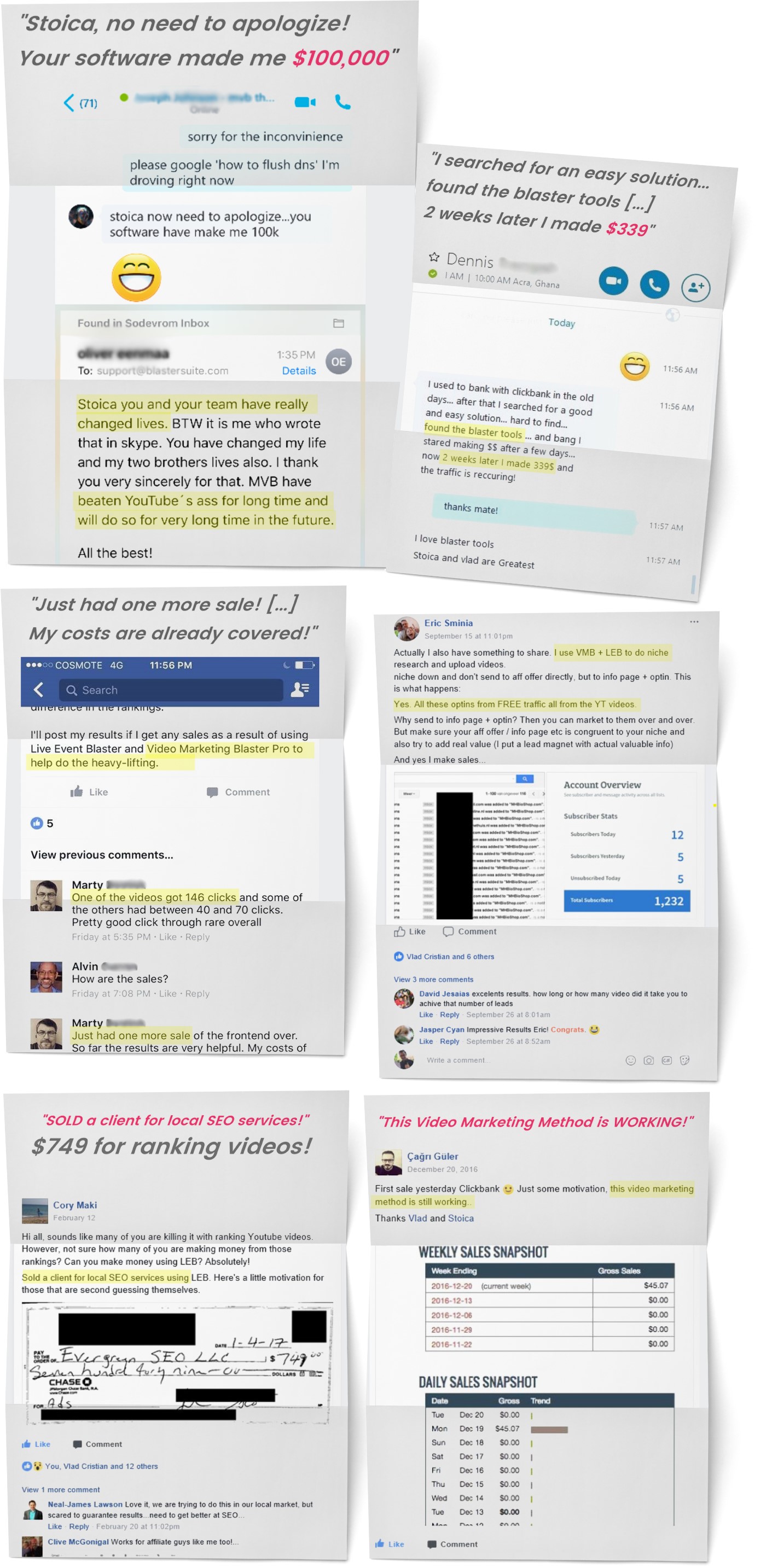 Check out some of the recent feedback we got from our users after watching the Webinar: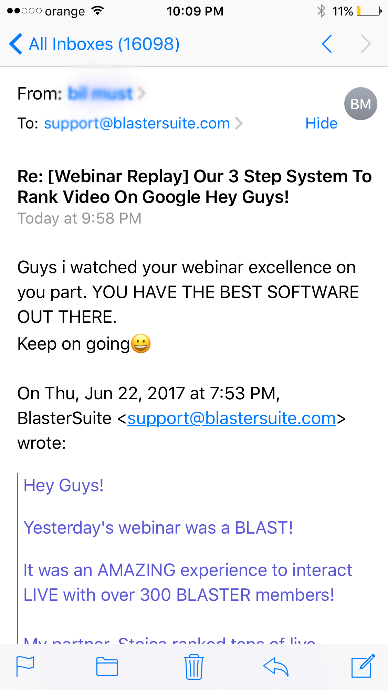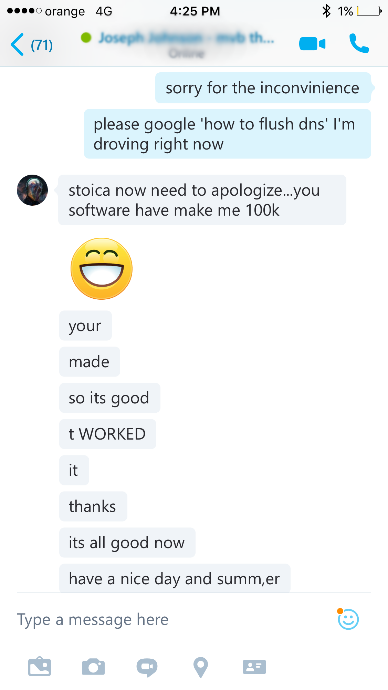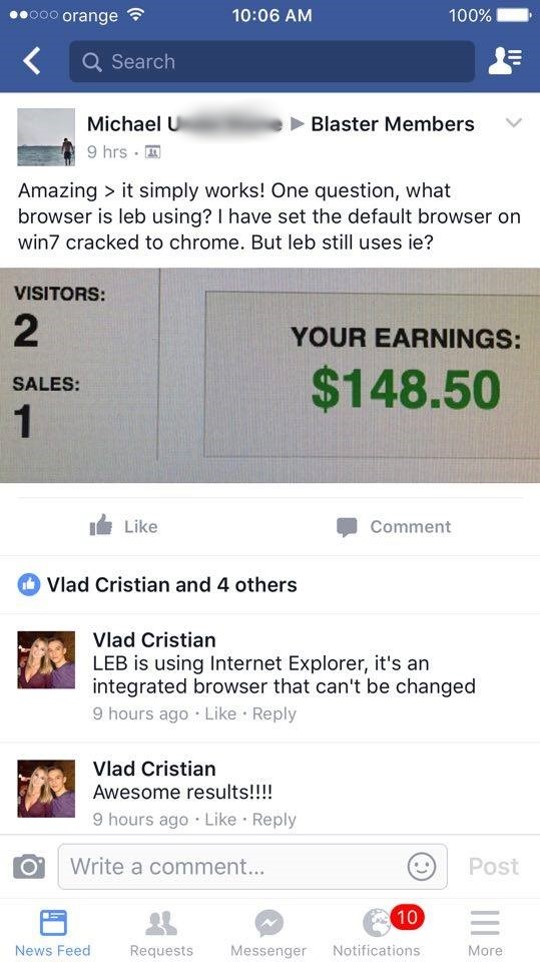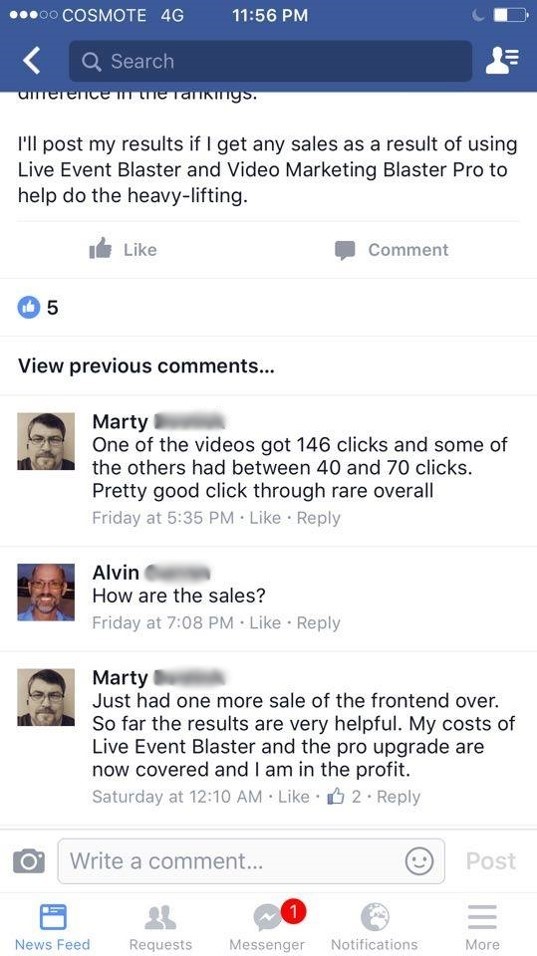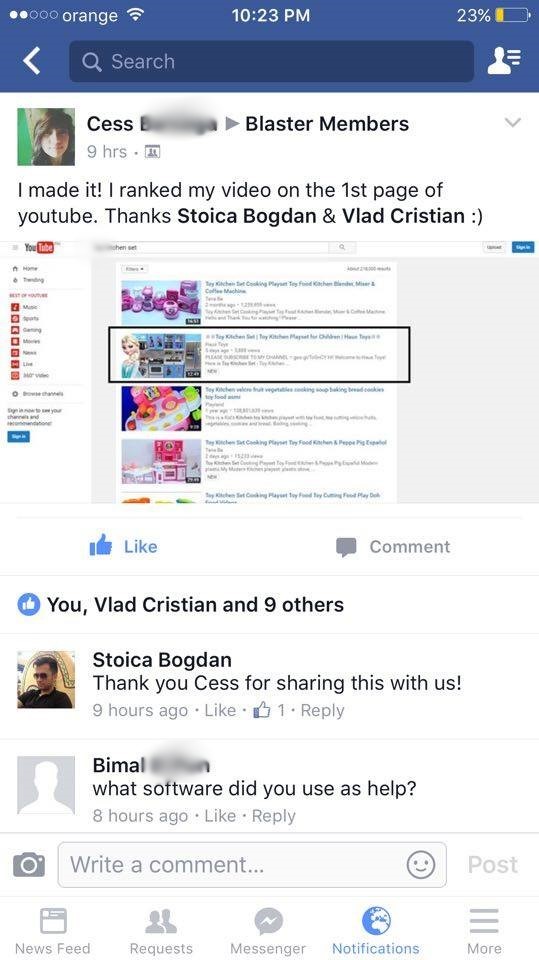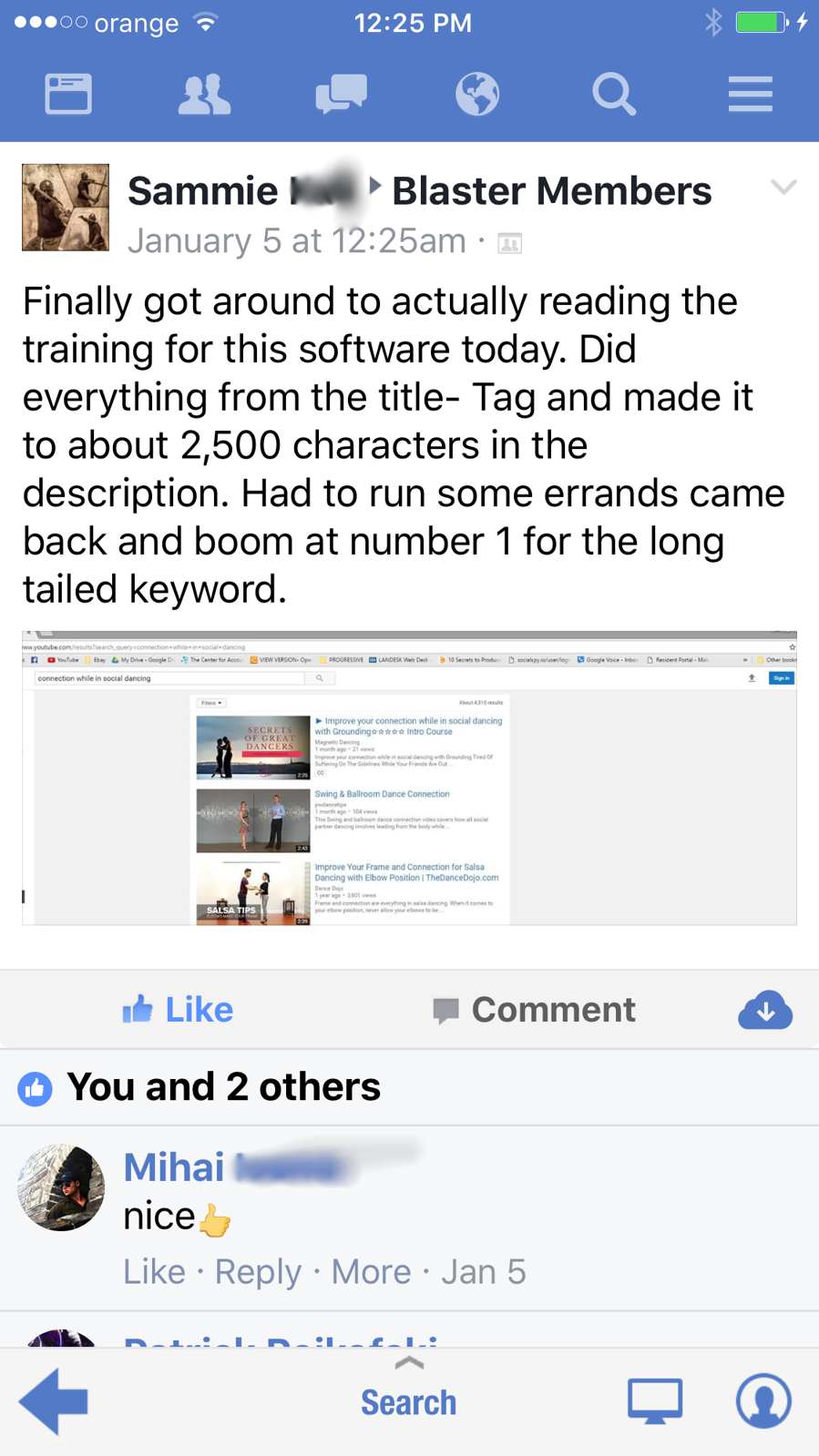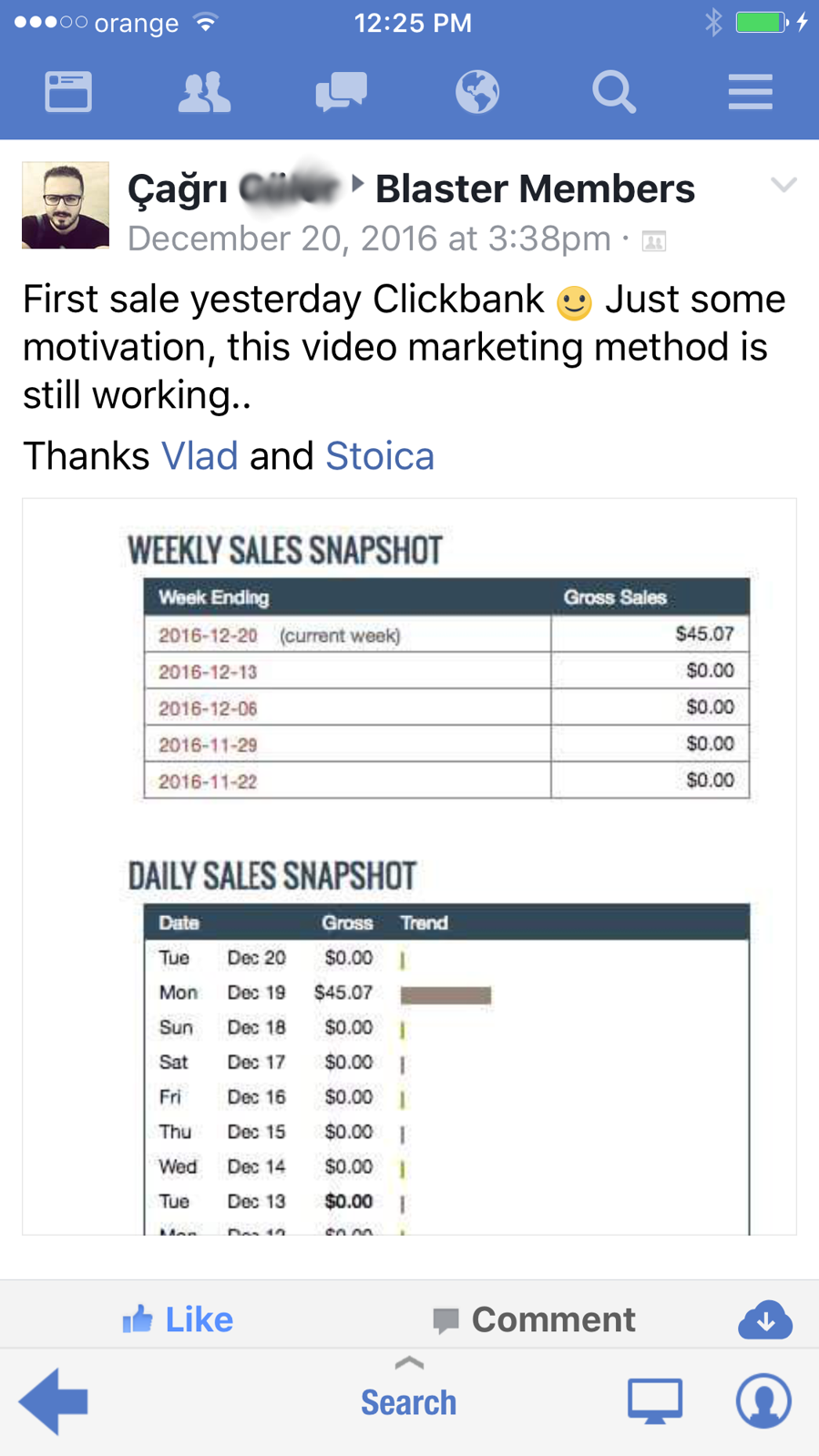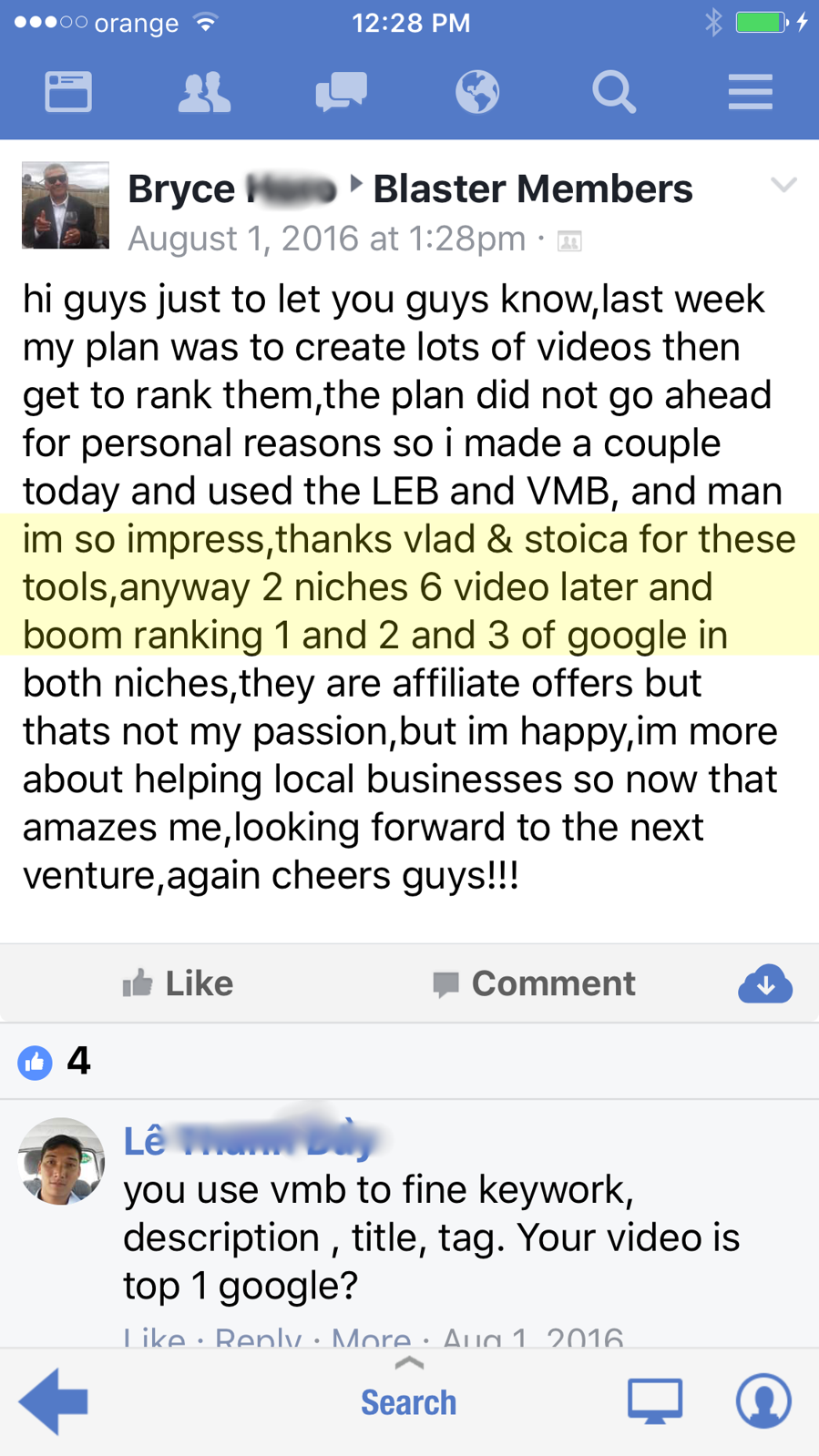 It's been said that in your moments of decision your destiny is shaped.
What will you decide to do right now?
The same thing you've been doing so you get the same 5th page rankings and 10 visitors per day traffic?
Or will you decided to change your results for the better and join the hundreds of successful Blaster Academy members?